Welcome to the BASIS Insurance Group
The BASIS Insurance Group was founded in 2014 in San Antonio, TX. Our vision is to create a Risk Management practice that takes a holistic, client focused approach. We want our clients educated and confident during the planning process. This will be accomplished using a consultative process.
We specialize in Home insurance and Auto insurance. On the commercial side, we're experts in writing Commercial Property, Commercial General Liability, Construction, Restaurants, Trucking and Workers' Compensation insurance coverage.
We firmly believe in being our clients personal Risk Managers. This means keeping them informed and aware of products and services we provide. It is our mission to help them develop the right plans to meet their insurance needs. We will accomplish this through dedication, knowledge and a tireless work ethic. We will be the professionals that our clients want to send their friends and families to. We will strive to protect our clients' assets and our goal is to exceed all their expectations.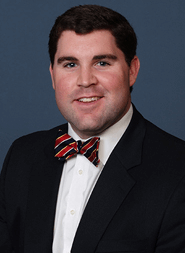 H. Webster Baldwin IV, CLCS